Working from Home
By Chris Keenan
Published 02/26/2021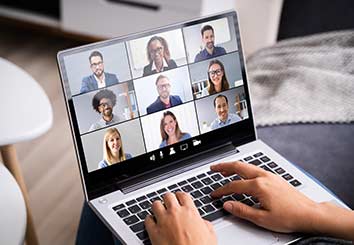 The 2020 global pandemic tested the strategical planning and capabilities of every CIO, IT director and manager across the World. The monumental task of equipping the 'home based' work force caused such a high demand for 'home office' computer devices that a global shortage of laptops and home printers arose. Of course, one of the biggest challenges was ensuring secure connectivity, i.e. making sure we could all privately connect with our co-workers and securely access the data and software needed to perform our duties. Incidentally, the pandemic has created such a high demand for secure conferencing software, that the web conferencing market is expected to reach $10.46 Billion by 2027.


As a result of the exceptional effort of many IT professionals, it has now been proven beyond any shadow of doubt, that the majority of office-based functionaries can work successfully from home. All technical accomplishments to one side, from a psychological point of view some people work better from home than others. There are studies emerging that show some people work obsessively from home because without a boss hovering over them they feel they need to overly prove their productivity to justify their employment. It is also fair to mention there are some people that just can't "switch off", and sit there working day and night in their PJ's. Neither profile is a model for a healthy life work balance.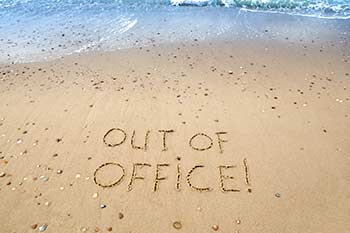 It transpires that leaving home is the best way to work from home. I don't mean leaving forever, I mean it's well known that getting out and having a walk around is one of the best cures for work induced cabin fever. It's not always that simple though, the tedium of getting out and traipsing through endless streets, walking by one house after another, visiting tiny parks filled with dogs doing their daily ablutions is more than enough to give you a SAD (Social Anxiety Disorder). That's why many home workers are now upping sticks and leaving the urban areas for a life in the countryside. For these individuals, work is intermixed with hikes in the hills, relaxing dips in the sea and ending the day with spectacular sun sets. Sounds like the perfect life work balance doesn't it, but what happens to all those home office laptops, computers and printers when they reach the end of their life-cycle out there in the wild?


Working in a centralized office made it easy for the IT department or facilities manager to arrange the pickup and disposal of all your old business computers. However nowadays, with millions of people working from home, an IT removal and disposal service would need to make countless, individual residential pickups. Add to this the fact that people could be working from anywhere, the logistics and security ramifications soon mount up to a pending nightmare. That said, all is not lost. YBC is offering two solutions to help manage the disposal of your home office IT hardware. Firstly, YBC can help manage and arrange for each member of staff to individually ship their old computers, laptops and office IT hardware directly to a dedicated and secure area within the YBC facility. Secondly, your business's IT equipment storage area within the YBC computer recycling and data destruction facility is fully quarantined. This means that your IT department is not exposed to the risk of viral contamination from the multitudes of logistical shipments.


The YBC home office computer and laptop disposal service operates' Nationally and Internationally, for more information or help with opening an account, please call the YBC ITAD computer recycling team at 908 431 0090 or Email Us or use the form below: