Free ITAD Service for Decommissioned Data Center Equipment
By Chris Keenan
Published 11/05/2021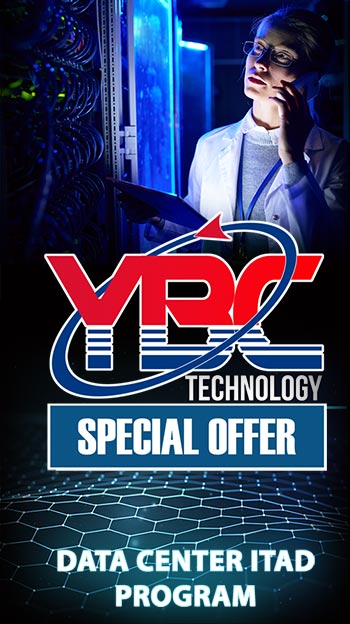 You might be surprised to know that manufacturing just one server can create over 1,200 kgs of CO2. Furthermore, powering that server from non-renewable electricity can also produce up to 596 kgs of CO2 every year. It's amazing to think that just having and running 10 servers over a 4-year lifecycle can add a whopping 35.8 tons to your company's carbon footprint. If you are having difficulty in picturing what 35.8 tons of CO2 looks like, it's equal to releasing a gas cloud that weighs the equivalent of 17 Ford F-Series trucks.


In terms of environmental damage, just the single carbon footprint of a server (see reference below) is equivalent to driving 18,939 miles in a passenger car. 10 servers have a footprint equal to what 91 acres of US forests can absorb in a year. 100 of these servers have a footprint about the same as the annual average carbon footprint of 155 people. I'm sure you'll agree that's a lot of carbon dioxide for just 100 servers, however that's a tiny amount in comparison when you consider most data centers, in turn, range from 50,000 servers to as many as 80,000 servers.


Many data centers are aware of their carbon footprint problem, in fact Google Cloud & Microsoft Azure run on 100% green energy to help reduce their footprint. Green or as it's more commonly known; 'renewable energy' helps in cancelling out 80% of a data centers' CO2 emissions. You might be forgiven for thinking that the remaining 20% of C02 emissions is an acceptable number. The truth is, 20% of the millions of servers' being constantly manufactured still results in a colossal amount of carbon dioxide. All is not lost though; it is possible to reduce that 20% footprint a little bit more by squeezing a few extra years of usage out of a data centers servers. However, the real savings can be made towards the end of the servers' lifecycle by simply applying a well thought out information technology asset disposition (ITAD) strategy. The YBC ITAD program for data centers has been designed with the sole purpose of reducing that remaining 20%.


*Ref: Dell PowerEdge R640 server


The YBC ITAD program has its aim firmly set on helping data centers to achieve their sustainability goals. YBC reduces and offsets the carbon footprint of server manufacturing by helping data centers to properly recycle their old servers. Refurbishing & selling an otherwise decommissioned server or its parts can also help by keeping it in continued use and therefore reduce the pollution caused from manufacturing a new server. With this solution in mind, the YBC ITAD program also offers to buy or resell data center IT hardware that may still hold a commercial use. YBC wants to remove any issues or barriers that might prevent a Data Center from using this environmentally responsible ITAD method, so they've made the service absolutely FREE where possible.


ITAD removal trucks & drivers, data destruction equipment, processing facilities and ITAD staff all cost money. So how is YBC able to offer this service for free? To find out more please call our head office 908 431 0090, or Email Us, or simply use the form below (please add offer code: FREE-ITAD-PROGRAM in the message box ):