Hard Drive Disposal
By Chris Keenan
Published 03/01/2021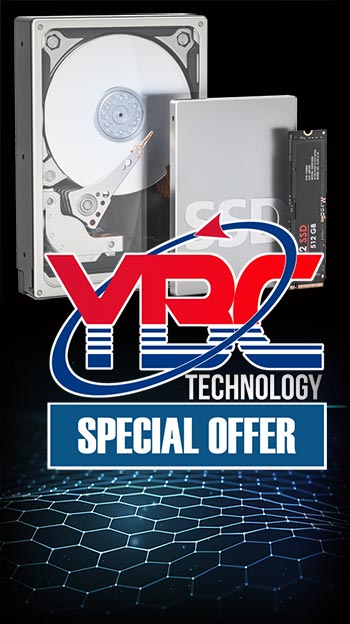 How Many Ways Are There to Permanently Remove Digital Data from Hard Drives And Which Way Is the Best?
Whatever the size of your business or organization at some point you will need to dispose of old phones, tablets, laptops, office computers and servers. When that day comes you need to make sure that any data stored on those devices is utterly and permanently expunged and 100% unrecoverable. The last thing you and your employer needs is to be pulled into court for failing to properly remove digital data from a computer or mobile device. Or perhaps even worse, find that your business-critical data has been sold to your competitors. The bottom line is data falling into the wrong hands is a situation that could have serious competitive and legal consequences. That's why you need to know your options when it comes to digital data destruction.


What Is Digital Data Destruction?
Digital data destruction is a term used within the IT industry to describe a process that destroys all the information held on your hard disk drives, solid state drives, flash drives, tapes, CDs, DVD's and data storage systems. In other words, digital data destruction is exclusively about making every last bit of information unreadable regardless of the form of electronic media upon which it was stored. Data destruction ensures that digital data of any kind can never be recovered because it simply no longer exists.


You might think that deleting or formatting data removes it, but just deleting a file is an inadequate method of making it unrecoverable. When you delete a file on anything from a computer to a smartphone, you can no-longer see it but the information is still somewhere on the hard drive or in the memory. Proper data destruction demands the permanent removal of data so it can no longer be retrieved simply because it is no longer present.


Why Is Data Destruction Important?
Everything we do today ends up being stored on a computers' memory somewhere. Whether our data is stored on a laptop, in the cloud or on a server in the office basement, computers hold personally identifiable information (PII), financial records, client information, project information and so much more. At the end of a computers' lifecycle, all that data is backed-up and reinstalled onto a new computer. However, the old computer or storage system still holds your data as well, even if it's been deleted, it's still there. Your company has a legal obligation to ensure any sensitive data is properly removed before the device is disposed of. Put simply, if you fail to choose the correct computer disposal company to recycle your old IT hardware and they fail to wipe the hard drives it's your company that ends up being fined millions and worse still, it's you who could end up in jail! The importance of destroying all data would seem to be obvious, a clear-cut part of computer disposal. Though as obvious as it may seem as many as 10% to 70% (depending on the sales platform) of all second-hand hard drives sold over the Internet still hold recoverable information.


What are the things to look for in a computer recycling company offering data destruction?
Time, cost and validation are the 3 main things to look for in any computer disposal service offering data destruction. Firstly, you want a company that doesn't mess about, as soon as the computer recycler has retrieved your old computers' they should be straight to work removing and wiping your old hard drives. In terms of cost if your company is worried about being able to afford to get rid of its computers simply ask the computer recycler to list the most cost effective method of data destruction. More often than not YBC will be able to help your business. Lastly validation, your computer disposal company needs to provide you with proof that your hard drives have been wiped


There is a lot of information online regarding the regulations relating to data breaches. It's worth Googling the Fair and Accurate Credit Transactions Act of 2003 (FACTA), Personal Information Protection and Electronic Documents Act (PIPEDA) in Canada, Gramm-Leach-Bliley Act (GLBA) and General Data Protection Regulation (GDPR).


The YBC data destruction center operates to the standards set by the Department of Defense (DoD), the National Institute of Standards and Technology (NIST (which provides very good standards for data destruction)) and the National Security Agency (NSA). For hard drive shredding YBC uses NAID certified shredders that are capable of shredding at your location.


What Are the Different Methods of Data Destruction & Which Is the Best?
There are several different methods for removing data from your hard drive. Some methods are better than others, listed below are the most common methods of data destruction:


Data Deletion
The data deletion method is the least effective method of data destruction as the deleted files / data can easily be recovered.


Disk Reformat & Erasure
Disk Reformatting and erasure is one of the most common methods used on personal computers but it's not effective enough for business computers.


Degaussing
Degaussing is the process of decreasing or eliminating a remnant magnetic field. Simple explained it uses a magnetic field to rewrite a hard disk drive, effectively rendering it blank. Degaussing is an extremely effective method for destroying disk drives but it doesn't always work on solid state drives.


Physical Destruction (drill/cut/crushed)
Destroying a hard drive physically is definitely an effective method of data destruction. Someone would have to be very serious about getting your data to try and recover anything from a drive that's been destroyed.


Hard Drive Shredding
Hard drive shredders have different gauges, the finer the gauge the smaller flakes a hard drive are reduced to. Hard drive shredding is one of the most effective data destruction process and one of the most expensive because of the equipment required.


Wipe / Overwriting Data
A hard drive wipe is an excellent method of data destruction. The disk is wiped clean of data by writing over the original information. A pass is the term used to describe the number of times data is overwritten. 7 passes are considered to be one of the best data destruction methods available and for those companies on a tighter budget it's more affordable than shredding.


How to arrange the disposal of old business computers?
YBC is a fully certified computer disposal service provider. YBC provides a global IT hardware removal service that insures each disposal order to the sum of $10,000,000.00 as a standard. The YBC data destruction program offers secure, accredited and legal hard drive disposal as set by the US judicial system and laws. For help with hard drive disposal please contact the YBC ITAD data destruction team call 908 431 0090 or email INFO@YBC-ITAD.COM